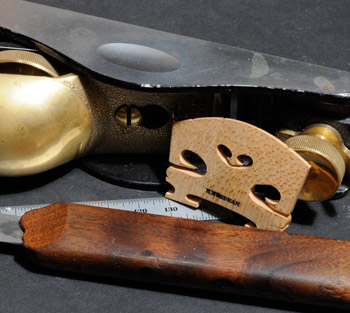 Commissions: A high-quality commissioned instrument can fulfill a player's performance and aesthetic requirements at a fraction of the cost of older instruments. New instruments typically play for many decades before needing any major work, thus maintenance costs are lower than older instruments, which can require frequent, often expensive repairs. Many players are pleasantly surprised at a new instrument's generally superior ability to project in a hall, a feature not all older instruments have retained.
A small deposit will initiate your commissioned instrument project and secure your position in the queue; current wait time for a commission are less than a year. Your new instrument comes with a 10 day trial, at the conclusion of which you may purchase the instrument or return it for a full refund of your deposit.
Trials: New Instruments are sometimes available for trial, on a first-come first-serve basis. Please call for availability.